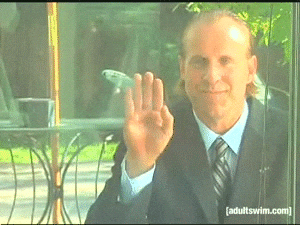 Welcome back everybody!
Campus Sport is back for semester 2 and there have been a few changes to the Hull programme, so check out the website to see what you can get involved in this semester. We have sessions on Hull Campus, at the Lawns Centre and in Scarborough. We have sessions where you can just turn up and play, fitness based activities, team sports, female-only sessions and even leagues if you prefer some competition!
Our sessions are all about meeting new people, having a break from studying and getting active at the same time. It doesn't matter if you've never taken part in the sport before because our Campus Sport coaches will be at every session to help you out – so why not try something new this semester?
Fabulass
We also run female only activities under 'Fabulass', where we offer a variety of sessions exclusively for females, including Netball, Boxing, Cricket and many more. The ever popular Fabulass programme is back for a second semester with brand new activities to enjoy. It's unique in the sense that each week is a different activity, but you don't find out what it is until the evening. Every session is upbeat, fun and we definitely ensure you have a full body work-out. If you attend 7 out of the 10 sessions, you will also receive an invite to our Girls Night In, where previously we've had our nails done, had henna tattoos and you will also receive a Fabulass t-shirt and bottle!
Interested? Reserve your place now at one of the below venues, they're extremely popular so hurry to avoid disappointment!
Fitness/Sport Programme: The Lawns Centre, The Hive, Monday, 19.30-21.00pm
Fitness/ Sport Programme: University of Hull Sports Centre, Sports Hall, Thursday, 18.30-19.30pm.
Campus Sport Workforce
Fancy earning a little bit of extra cash, then why not become one of our Campus Sport Officials? If you hold a football referee or netball umpire qualification, you can earn while you learn and be one of our officials in the Campus Sport Leagues. We have both paid and voluntary opportunities within the Campus Sport Workforce and we are always looking for new members to join our team. If you are interested in working or volunteering in sport or sporting events please contact Oliver at: O.Wheatley@hull.ac.uk.
For more information please visit our website or contact the team via email or 01482 466491.
Alternatively, follow our Facebook, Twitter & Instagram pages for daily updates on our sessions.
"Be Social, Be Active"
Campus Sport